Ventilation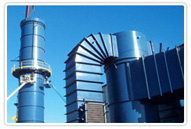 At Airef we specialize in repair, service, maintenance and installation of commercial air conditioning, heating and ventilation systems. We pride ourselves on delivering outstanding customer service at competitive rates.

We offer expert installation, repair and maintenance services by our highly skilled service professionals. All of our technicians are highly trained by the leading manufactures in the industry, receiving the know how and latest technical training to stay up with new technologies, so you can be assured you have the most knowledgeable technician working on your project!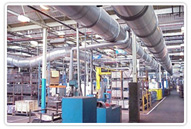 Our expertise and rich experience help us to successfully design and implement ventilation systems for offices, hospitals, warehouses, tunnels and mines etc. Our systems set the filtration parameters and define the quantum and rate of flow. At Airef, we are well equipped to successfully handle ventilation projects of any load.